6-Week A-La-Carte Metalsmithing Program
*New and Revised For Both Locations!

Begin your creative jewelry-making journey (or refine your current skills) in our Six Week Metalsmithing Program! If you don't have the time for our Jewelry Business Certification Program, this is the perfect place to start gaining confidence in the studio. Choose to take a few or all of the weeks (just check the prerequisites). Held Monday - Thursday 10am - 3pm each week.
We have designed a program that immerses you in basic jewelry techniques and introduces you to the essential aspects of metalsmithing. From sawing, soldering, and forming to stone setting, (and more) this program gives you the components needed to create unique jewelry pieces.
Upon completion, you can confidently start your journey into jewelry making, jump-start a new passion or pursue further specializations like enameling, wax carving, and casting, among many others! Take as may weeks of the Program as you'd like, or all six for 5% off at this link!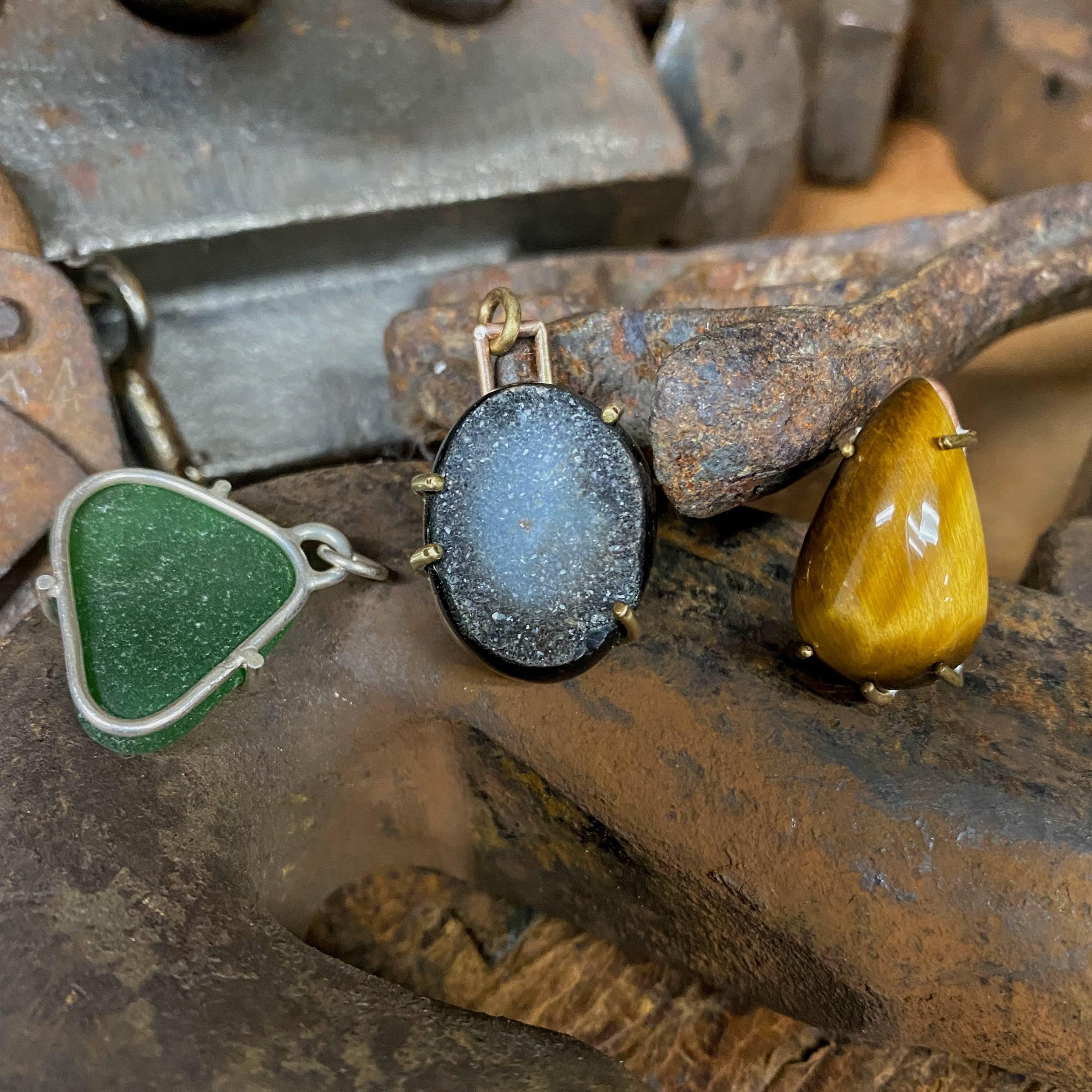 *Each week will cover essential jewelry and metalsmithing skills: (the order of weeks may change a little)
In Week 1, we will start with jewelry-making basics! We will focus on getting you comfortable with the saw and soldering, studio safety, different tools, textures, metal types, metal gauges, and creating simple bezel set pieces. You will leave with more confidence in the foundational skills and a good jumping-off point to be ready to learn more!  
In Week 2, you will build on your soldering skills and focus on making designs in metal using the saw and rolling mill to create textured and layered pieces. We will also discuss various finishes using patinas, flex shaft tools, and the buffer to complete your jewelry creations. You will gain the skills necessary to successfully construct visually interesting layered and textured pieces.
In Week 3, we will advance your stone setting knowledge by learning to flush, tube, and prong set. Various skills, drills, and tricks with the flex shaft will be taught, taking your confidence up a notch! This class will help you add a little bling to your piece to elevate your designs with that little extra something!
In Week 4, it's all about working with wire to create bangles, hoops, chains, and earrings. We will discuss which wires and gauges work best for your projects, polishing and finishing tricks, and how to complete your pieces with a clasp, toggle bar, or ear wires. Making your own chains will add that extra custom element that sets your designs apart, and working with wire is more technical and fun!
Week 5 - Let's get down to business! We will get your jewelry business off to a start, from pricing your pieces to jewelry photography, social media strategies, and website basics! We will cover some secrets that we have discovered over the years. You will leave with your brain exploding with the next steps to take to get your business out of your head and into the world!
Week 6 is full of fun designing and creating hollowforms. We will plan, play, and use clear practices to form hollow pieces with or without stones. This is a great class to add visual weight and interest to your pieces but keep them light and unique. You will feel more confident in the construction and execution of your designs while adding your personality to your pieces!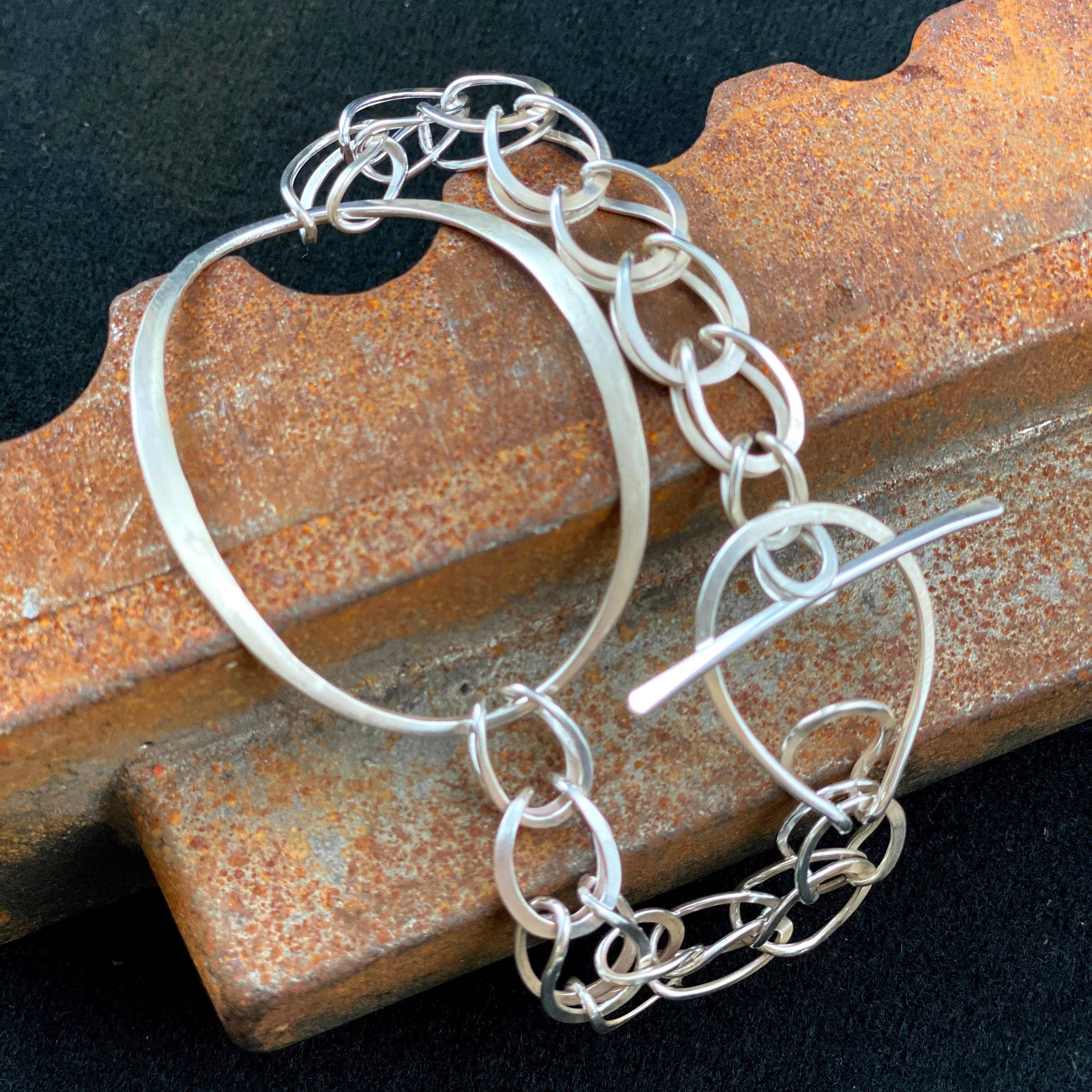 Beginner Friendly! Seats are limited!
You can find each week on our Classes page depending on location, and complete your register there,
or feel free to email us any questions!
**Take as may weeks as you'd like, or all six for 5% off at this link!
*curriculum subject to change