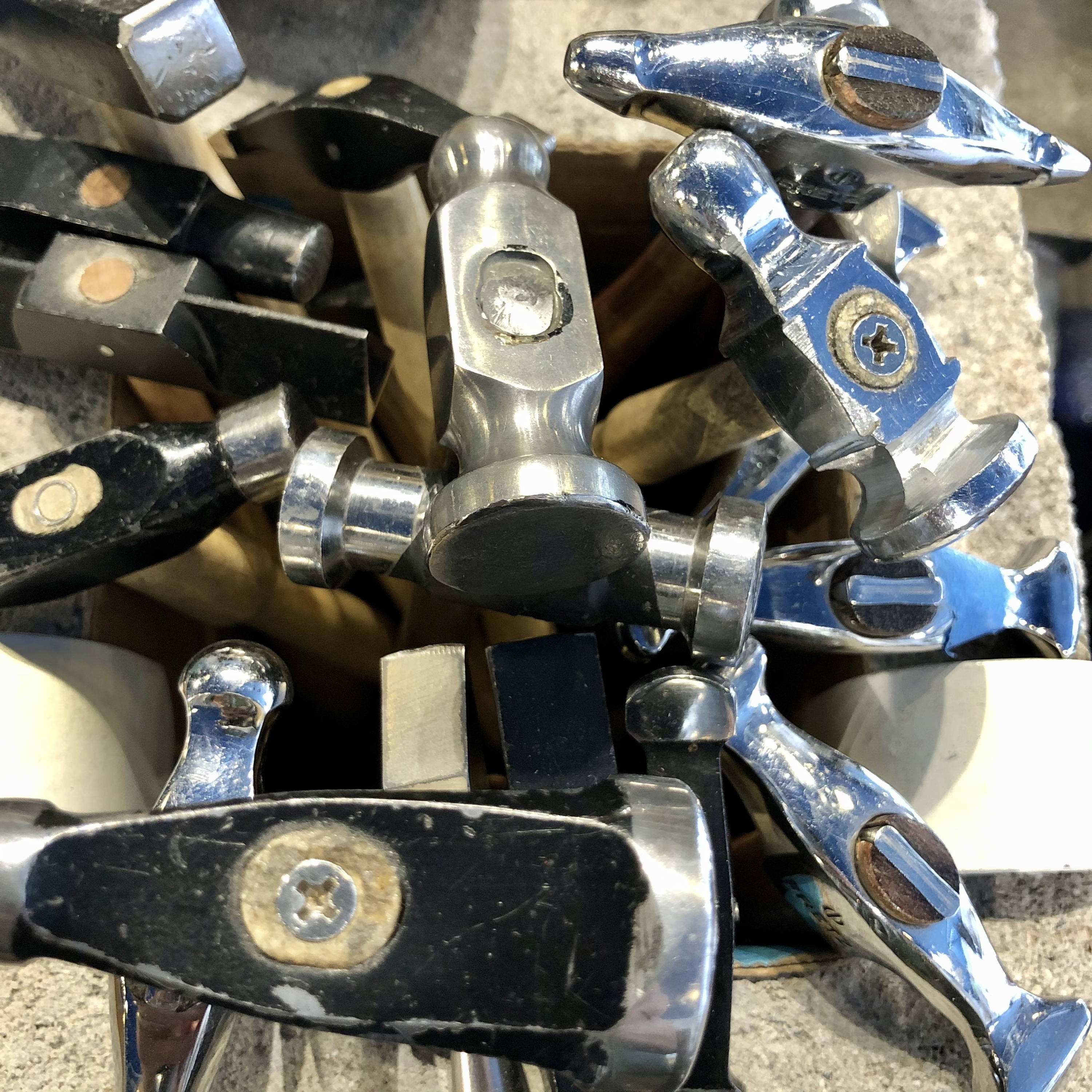 ***All memberships are on a case by case basis and must be approved by management***
Full Membership – Six month minimum commitment
$300 / month

$25 / month locker fee (optional)

$25 / month lapidary machine use (optional)

24 / 7 Access

5% off classes

 
Hourly Access
 
$15 / Hour - Metalsmithing studio access
$25 / Hour - Lapidary studio access
Daytime Rental (M-F, 10-6pm)
Appointment only at this time
*Studio rental, at any level, does not include kiln firing and casting.
We offer Hourly Studio Access and Full Memberships! Whether you are a hobbyist, working on your own line, or seeking regular access for practice, we would love to have your creative energy as a part of our growing community.
Once you have completed 15 hours of class time, you are eligible for membership! The Full Membership comes with 24/7 access to the studio. Hourly renters need to schedule a time to come during the studio's business hours.
All tools and equipment in the benches, buffing machine, rolling mill, and other specialty equipment are available to renters, as well as our photo tent. Members should provide/purchase their own consumables including metal, solder, patina, saw blades, burs, finishing tools, and buffing wheels, etc.
We love opening the doors to artisans to share and nurture this amazing space! Members are carefully selected and many things are considered when leasing the space.
To set up an interview and tour email us in Salt Lake City at studioslc@bgoldenjewelryschool.com or text 801-396-0146.
OR in Austin at studioatx@bgoldenjewelryschool.com or text 512-662-1744.